The U.S. Open capped the spring session in Yahoo fantasy golf leagues. Fantasy managers now have twelve weeks of summer session left in the 2016 season.
If you are like me, the spring session ended on a h-o-r-r-i-b-l-e note and you can't wait to get past it. All four of my B-List players failed to make the cut at the U.S. Open – players which included Rory McIlroy, Justin Rose, Brandt Snedeker, and Henrik Stenson. I've never seen such a collapse of talent, and the result was that this group generated a grand total of 16 points for my team. I should point out that Henrik Stenson technically withdrew from the tournament and didn't miss the cut, but apparently he was at +10 through 16 holes in Round 2, so it was a long shot that he would be playing come Round 3. Fortunately for me, I did have eventual winner Dustin Johnson active in my A-List, but he was active for only two of his four rounds which limited his benefit for my team.
Ah, well, that's the way the cookie crumbles.
Updated Fantasy Golf League Standings
Here is where I currently stand in each league I'm in. They both started out with 40+ teams (the Hackers Inc. league is an elimination league, so it's now down to near 25 teams).
| | | | |
| --- | --- | --- | --- |
| League | Winter (rank) | Spring (rank) | Total (rank) |
| Hackers Inc. | 2003 (2) | 1817 (12) | 3820 (2) |
| Dunes 18 | 1927 (4) | 1725 (11) | 3652 (4) |
As you can see, I missed my opportunity in the Spring to make a run. Still, I didn't lose much ground. I'm currently 27 points behind the leader in the Hackers Inc. league, and 156 points behind the leader in the Dunes 18 league. I therefore have an opportunity to climb to the top in both leagues if I can string together some solid scores in the homestretch.
Strategy going forward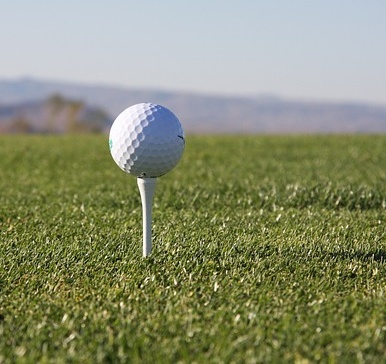 My fantasy golf strategy at this point isn't very novel: play my best players possible. Strategy in Yahoo fantasy golf leagues really comes into play early on in the season when choices need to be made about whether to activate top tier players for tournaments. Given that each player may only be played 10 times throughout the entire year, it's crucial not to waste starts.
Now that we're beginning the summer session, I no longer need to preserve starts. I want to play my stud players in tournaments whenever possible until they run out of starts.
Earlier in the season, I made strategic decisions not to use up all my starts with certain players. This meant rostering players who might be the #1, #2, #4, and #5 best players for a tournament, but passing on the #3 player to preserve his start. Now, I can afford to roster #1 through #4 to give myself the best opportunity to succeed.
Players who I would like to roster more often include Dustin Johnson (5 starts left), Rory McIlroy (3 starts), Justin Rose, (4 starts), Jason Day (4 starts), Brooks Koepka (5 starts), Jordan Spieth (4 starts), and Adam Scott (7 starts). As you can see, I was perhaps a bit too conservative when it came to starting some of these top players. It doesn't do any good to have starts left over at the end of the fantasy golf season, so I'm going to make use of them whenever I can.