I have been part of a college friends league for the past seven or eight years and it's the one football league in which I have the most invested emotionally. Most of the managers are of the casual type, but the size of the league makes it hard to actually win the whole thing. In addition, it's a very shallow league with only two bench spots per team. This makes it aggravating and yet strategically exciting at the same time. I have only won the championship once, but last year I tore things up with an all-star team and a 12-2 regular season record before getting dropped in the first round of the playoffs. This year the league added two more teams which means talent is even harder to come by.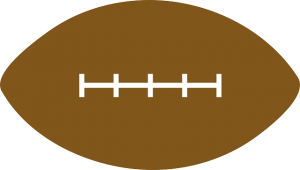 The league uses Fleaflicker, and old-school fantasy sports platform that I have come to realize utilizes somewhat absurd rankings and player projections. I realized that I could use that to my advantage by waiting on certain players I wanted on my team because I knew they would likely be available in later rounds. After all, fantasy managers typically follow the default draft rankings in whatever software platform they are using.
I did around half a dozen mock drafts in preparation until I settled on one strategy that seemed the most promising. I figured that I would take A.J. Green (FantasyPros overall rank #6) in the first round, then another wide receiver like Brandon Marshall (#15) or Alshon Jeffrey (#26) in the second round, before targeting a running back like Matt Forte (#46) or possibly Jeremy Langford (#44) in the third round. When doing my mock drafts, I was pleasantly surprised to see that Coby Fleener (#79) was still available on my turn, so my plan was to take him there.
The first few rounds
Of course, mock drafts only mildly predict what will happen in actual drafts, so when it came to real draft time, things went quite differently. First of all, I was thrilled when it came to my turn in the first rounds and lo and behold, who is still waiting to be picked, but Julio Jones (#2)? I'm not exactly sure how he managed to stay there, but he's an upgrade over A.J. Green and could plausibly be the #1 non-QB player in all of fantasy this year.
With my second pick, I took Dez Bryant. I think the impact of Tony Romo's injury might be overestimated, and Bryant's consistent history suggests that he can still play at a top level this year. Besides, with Romo's potential return in Week 9, Bryant's performance should only go up over the course of the season. The fact that Dallas has one of the easiest schedules for wide receivers only sweetens the pot.
Since Matt Forte was off the board when it came to my turn in Round 3, I instead went with Latavius Murray (#31), who had been passed over and was actually fifteen spots higher in the FantasyPros overall draft rankings. In Round 4, I took the one player that had slipped way too low on Fleaflicker's draft rankings (somewhere around #67) – Jarvis Landry (#34). I was really targeting him with that pick and I would have kicked myself someone else had drafted him, but fortunately for me he was buried quite deep and not one else seemed to notice him there.
The later rounds
So far, my draft was proceeding better than I had hoped, but it was about to change. Going into the fifth round, there was a run on tight ends. Delanie Walker, Travic Kelce, and Gary Barnidge went off the board with three of the first four picks of the round. Then, Coby Fleener was taken. Not only can he potentially produce great numbers on the New Orleans offense, but the drop off in tight end production seems to begin right after him. Once Fleener was off the board I realized it was in a jam and had no clear-cut choice to make at tight end.
I decided I would wait on tight end and pick up someone like Julius Thomas (#15) in a later round, which I ended up doing in Round 11. So I switched gears and instead chose the Arizona defense (#2 in DST rankings). I know that conventional wisdom says to wait on defense, but in my particular league's scoring settings, defenses are rewarded particularly well. In fact, top defenses in the league are comparable in points scored to the top flex players. In fact, in 2015 the Denver DST outscored the top wide receiver, Antonio Brown, by three points. Because of this, choosing Arizona was a prudent choice.
With the rest of my draft I filled in my remaining positions which included quarterback (Matthew Stafford in Round 6), bench spots (Melvin Gordon and Marvin Jones), and IDP spots. All indications point to Stafford having a tremendous year in his pass-happy offense, and the fact that Detroit faces the second-worst defenses against QBs persuaded me to pick him over a similarly good quarterback, Derek Carr (I would have chosen Carr had Stafford not been available). As for Gordon and Jones, well these two players were simply too good to pass up late in the draft. We'll see soon enough whether or not they become legitimate weapons.
Assessing my draft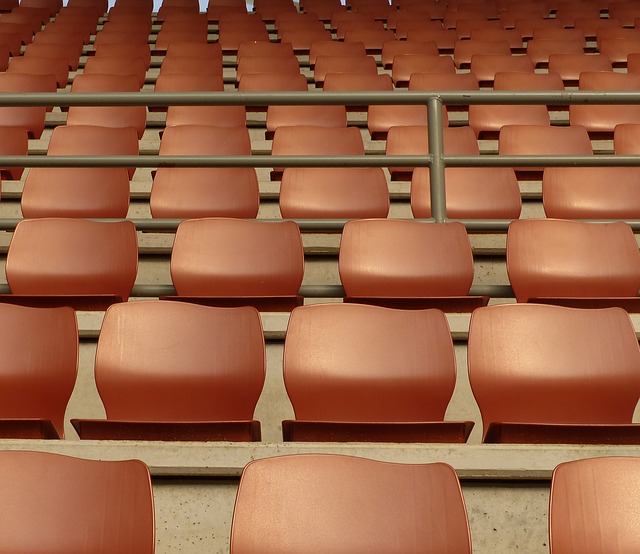 In the beginning of the season, all players seem to have upside, and perhaps even crazy potential. The unknown can be tantalizing at times, but the first few week or two deflate these kinds of ideas and reality asserts itself once again. This attraction to potential leads me to pursue some of my players, particularly Julius Thomas and Matthew Stafford, but I really can't tell for sure whether they'll be as successful as I hope. But my other players – including my core of Jones, Bryant, Landry, and to some extent, Murray – give me more confidence that they will produce throughout the season.
In relation to the other teams in my league, I would say my team is highly competitive. I do have a few areas of concern that I may need to address, depending on the performance I see during the first few weeks. Can I upgrade my tight end? Will Murray be the productive workhorse that I hope he will be? Will Marvin Jones flourish or flounder with Detroit? And will this be Gordon's year to break out?
I like to maximize the potential of each and every roster spot that I have so that I have as many top ten players at each position as I can. This will take some work, but as I already know, successful fantasy teams aren't built in a (draft) day.