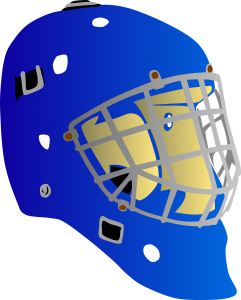 The NHL All Star game came and went last week so I thought I'd take a moment to assess the fantasy hockey season to date.
I didn't do a draft review at the beginning of the season for my 12-team, H2H snake draft league, so  I won't go through my whole team.  For context, though, I will say that my draft philosophy was to shore up at least some talent at positions where talent is more scarce (D, G) before filling out my positions for which talent is more plentiful (C, RW, LW).  My first three picks were Erik Karlsson (#11 overall), Braden Holtby (#14), and Sergei Bobrovsky (#35).
My team is currently sitting in second place with a record of 81-59-10, and I am well within striking distance of the first-place team which has a record of 81-57-12.  I had to overcome a slow start to the season in which I went 12-16-2 after the first three weeks, and this was done in part through several moves I made early in the season.
Best waiver wire pickups
I think the clear winner here was picking up Dylan Larkin in October.  The rookie has produced consistently over the season and is enjoying a very productive year with the Red Wings (18G/20A/+26).  Around the same time I picked up Larkin I also picked up another rookie, Nikolaj Ehlers.  They both produced good results early in the season, but I ended up dropping the latter in November after he hit a cold streak.  Fortunately, the move paid off, as Ehlers is producing pedestrian numbers through February (12G/12A/+1).
Another October pickup that has produced much fruit has been Petr Mrazek.  I took a chance on the Detroit goaltender when the job was still up for grabs between Mrazek and Jimmy Howard, and fortunately it went to Mrazek.  He's currently producing great results (20W/1.97GAA/.933SV%) and is currently the third-best goalie in the league behind Corey Crawford and Cory Schneider.  If there's a lesson to be learned, it's that taking advantage of unclear goalie situations with good teams can pay off dividends in the long run.
My third-best pickup was Aleksander Barkov.  I eyed him on waivers early in the season but never got around to pulling the trigger, so I was practically kicking myself when I saw he was snatched up by another team.  In response, I picked up another Florida forward in Jaromir Jagr, who has put up solid numbers in his own right.  Anyway, Barkov was eventually dropped by the other team when he was injured not too long after the other team picked him up, so at that time I got him and have enjoyed fairly good results (19G/16A/+13).
The last pickup I'll mention is Leon Draisaitl (14G/26A/+3).  I picked him up in November after he already caught on fire so I didn't benefit from his early-season production, but he has still been producing admirably for my team since.
Best drops
I call these "best drops" because I took a chance on dropping players typically when I wanted to pick up someone else who looked more tempting.  Looking back, it's a good thing I did since they haven't done much since.  The first player is Ryan Strome of the New York Islanders.  Having only scored 20 points to date (6G/14A/-5), dropping him back in October meant that I was able to rid my roster of months worth of non-production.  Another player I'm glad I dropped was Radim Vrbata.  The decision to drop him was a bit difficult because of his potential and because of his high SOG, but doing so saved me in points and plus/minus.  Vrbata is currently at 22 points (11G/11A/-23).
Worst drop
My worst drop was the player I had to let go of in order to pick up Larkin.  That player was Bobby Ryan.  The Ottawa winger had not enjoyed as much success in past years as he had at Anaheim in 2010-2011 when he scored 71 points, so I didn't expect him to produce his best season in five years.  So far this year he has 45 points (19G/26A/-2), and this makes me wish I would have kept him and dropped someone else for Larkin.
Thoughts going forward
My goalie situation is solid with Braden Holtby, Mrazek, Craig Anderson, and Sergei Bobrovsky, so I will not be looking to fill needs there anytime soon.  However, but I am in need of upgrading my forwards at some point and players I will consider dropping over the next few weeks include Jaromir Jagr, Bryan Little, and Ondrej Palat.  If I simply cannot make up my mind as to which one to drop, and if I see some other tantalizing forward on waivers, I may simply drop a defenseman instead and play with a man short.